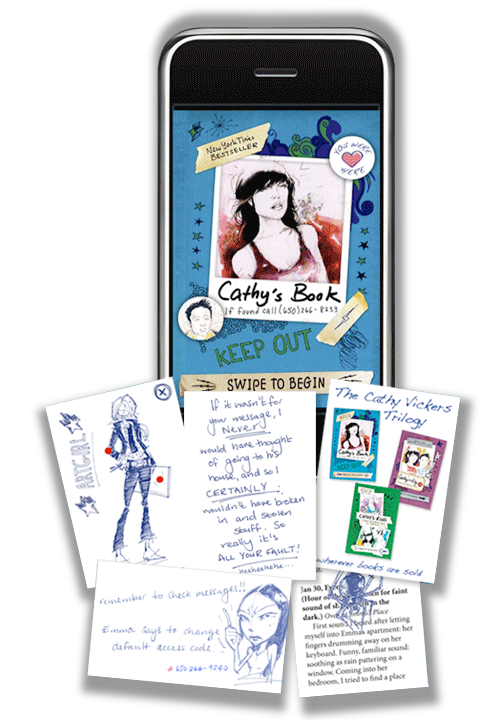 Cathy's Book, the first interactive teen novel, is back and completely reimagined for the iPhone and iPod Touch!
Things aren't so peachy in Cathy Vickers' life since she and her boyfriend Victor broke up. Her father dies unexpectedly, she's failing in school, and all this drama is pushing her best friend Emma to the limit. But when Cathy decides to investigate Victor's reasons for ending their relationship, things suddenly go from bad to very, very bad as her findings produce more questions than answers. Is Victor really what he seems? Will Cathy's curiosity put everyone she knows in danger? Through Cathy's unique and irresistible voice we enter a strange and fascinating world where things often aren't as they appear. Part romance, part thriller, part mystery, you'll experience the story by calling phone numbers, searching websites, examining evidence, discovering secrets, and exploring locations hidden in the pages of Cathy's private sketchbook.
Help Cathy solve the mystery before it's too late!